EDUCATION is source
empowerment💥
awakening💡
of peace🕊

July 15 is World Youth Skills Day!

The development of young people's skills is crucial, let's celebrate their resilience & their role 🔑 in building a ➕ sustainable future. https://t.co/NzjQiHVO5l pic.twitter.com/LMbET7vOwe

— UNESCO in French (@UNESCO_fr) July 15, 2021
These data, published by the Education Commission and theUNICEF on World Youth Skills Day, highlight low levels of skills among children and young people of all age groups.
But young people in developing countries are the least likely to have the skills needed to thrive, including for future job opportunities, decent work and entrepreneurship.
"A generation of inspired and skilled children and young people is essential for the prosperity, progress and success of societies and economies," said Robert Jenkins, Director of Education at UNICEF, in a statement.
Young people "abandoned" by their education systems
More globally, with high rates of out-of-school youth and low secondary skills, countries around the world are facing a skills crisis, with the majority of young people unprepared to participate in the labor force. work today, the report says.
However, deep disparities between countries and between people from the poorest communities accentuate inequalities.
In at least one in three low-income countries for which data is available, more than 85% of young people are off track when it comes to acquiring secondary-level, digital and job-specific skills, notes the report.
Generally speaking, the majority of children and young people around the world have been let down by their education systems. According to UNICEF, this leaves them "uneducated, uninspired and unskilled – the perfect storm for unproductivity".
Meanwhile, data from 77 countries shows that less than three-quarters of children aged 3-5 are developmentally on track in at least three of the four literacy domains – numeracy, physical, social-emotional and learning. By the age of 10, the majority of children in low- and middle-income countries cannot read and understand simple text.
These foundational skills are the building blocks of learning and skill development, the report says.
Provide every child with a quality education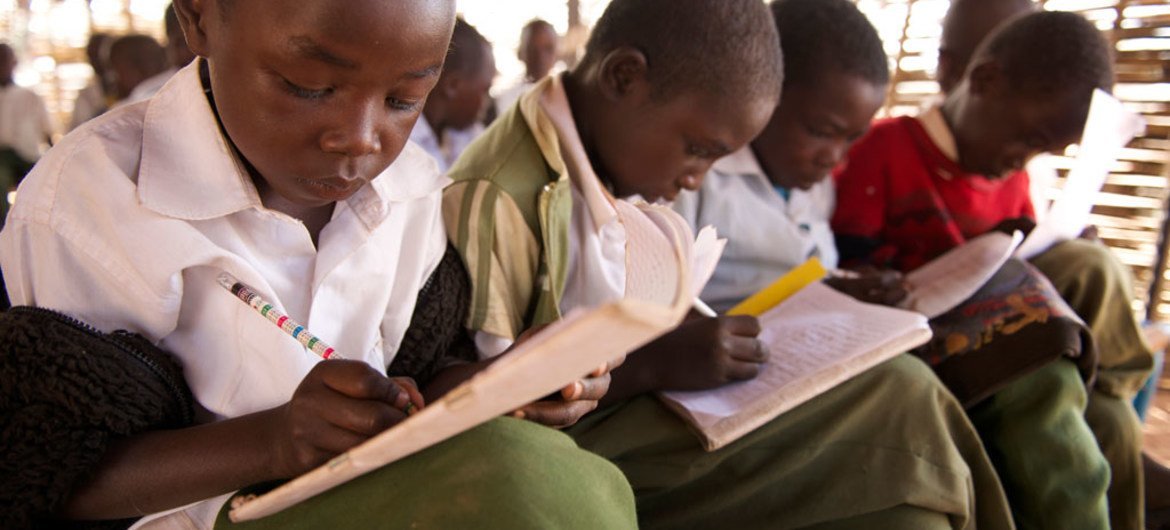 Children attend a 3rd grade math class at Yasin Bay Primary School in the town of El Fasher, North Darfur, Sudan. UNICEF Photo/Shehzad Noorani
Additionally, basic reading, writing, and numeracy, transferable skills, including life skills and social-emotional skills, digital skills, vocational skills, and entrepreneurial skills are essential to learning. development of children. These skills are also crucial for the development of societies and economies.
To give young people the best chance to succeed and recover from learning losses due to the pandemic, UNICEF is urging the international community to support this segment of society "in a holistic way". UNICEF and the Education Commission urge governments to provide every child with a quality education.
It is above all a question of removing the obstacles which expose them to the risk of dropping out of school, of evaluating the learning levels of the children and of offering remedial courses adapted to bring them up to standard. For the UN agency, priority must be given to basic skills in order to build a solid foundation for lifelong learning. The report highlights the need for more comprehensive data on the skills gap of children and young people across all age groups.
"To address this crisis, there is an urgent need to invest in cost-effective and proven solutions to accelerate learning and skills development for current and future generations," Jenkins argued.