"There are many reasons to collaborate with the Fiestas por la Memoria, first because of the human feeling of solidarity, and because it is clear that art is healing," said Liliam Padrón, director of the Spiral Dance Company, on Wednesday during a day that promotes the mental health.
In the central Parque de la Libertad, Cubans of diverse ages and occupations converged to participate in cultural, sports, recreational, educational activities and memory evaluations, on the occasion of World Alzheimer's Day, a sensitive date established to raise awareness about the disease.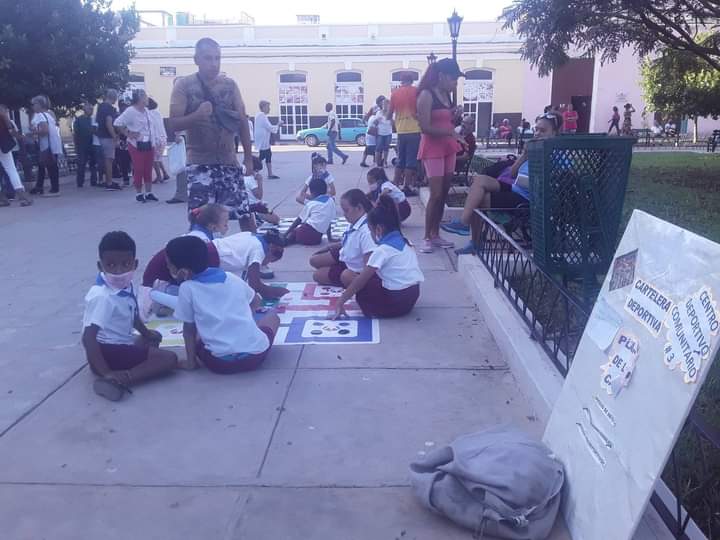 The director of Danza Espiral, a company that in 2022 celebrates its 35th anniversary, highlighted that the Fiestas por la Memoria express the dedication of people committed to the well-being of others, and especially, from her perception, with older Cubans ; Welcome day when the referendum of the Family Code is approaching, a rule that protects the elderly.
"After two years of a terrible pandemic without being able to come to the Parque de La Libertad, we resumed attendance at the Fiestas por la Memoria, the exercises, the socialization, with the nasobuco placed in the crowd, in search of more health to reach the 120 years," said Wilda Beatriz Almagro, a resident of Calle Río who goes to the Antonio Dicirt Grandparents' House every day.
In its 18th edition, the Fiestas por la Memoria began last Monday and will continue until the coming 23rd, with a program that includes scientific meetings, conferences, workshops, cultural actions and special cognitive stimulation sessions.
According to Dr. Adolfo Valhuerdi, Coordinator of Mental Health of the Provincial Health Directorate in Matanzas, in World Alzheimer's Month and after a pandemic that has complicated the global dynamics, it is important to insist that individuals are interested in achieving brain health. optimal.
Since 1994, World Alzheimer's Day has been commemorated every September 21 to offer public support to people with the disease and their caregivers, and increase the culture of treatment and prevention. (ACN)


Post Views:
144