Kylian Mbappé finally decided to participate in the publicity photo session organized this Tuesday by sponsors of the French Football Federation (FFF), after it yielded to the player's pressure and promised to offer a new legal framework on the transfer of image rights. According to L'Équipe, the PSG striker normally participated with his teammates in a publicity photo session considered important, since it will be broadcast during the World Cup in Qatar, which begins on November 20.
Mbappé had announced this Monday that he refused to take part in that session, in disagreement with certain types of companies that can use their image, especially those that encourage gambling or poor nutrition. In his statement, the player warned that he has been wanting to change the current convention for some time, which dates back to 2010 and by which soccer players are forced to give their image to certain brands without having their approval.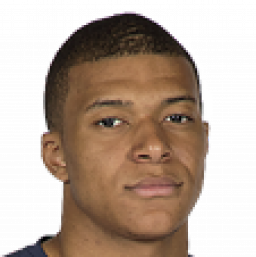 A few hours after this announcement that further clouded the atmosphere of the selection, lFFF gave its arm to twist and indicated that it was committed to reviewing "as soon as possible" that legal framework, when until now its position was that it would not be modified until the World Cup in Qatar in November.
The objective, according to his version, is to establish "a new agreement that allows it to secure its interests taking into account the legitimate concerns and convictions expressed unanimously by its players".