According to the two organizations, it is above all a question of taking young people seriously in order to strengthen public engagement both for parliaments and for the peoples they represent. To remain valid interlocutors of this increasingly numerous category of the population in the world, the UNDP and the IPU believe that parliaments should connect and nurture meaningful relationships with it.
Especially since this young fringe now constitutes "a growing proportion of the world's population". And these young people can thus "breathe new impetus into these relations by getting down to work, with young people, on the joint drafting of a charter for the participation of young people".
A strong appeal to parliaments to look resolutely to the future
"Public engagement is not a choice, it is a fundamental necessity for parliaments to play their essential role at the national level and effectively address the challenges facing the world today," said Achim Steiner, UNDP Administrator.
In this struggle, even "long-established democracies and well-resourced parliaments" face difficulties in their efforts to effectively involve the public in parliamentary action.
Overall, this document sends a strong call to parliaments to look resolutely to the future. Among other initiatives, the report suggests some key initiatives to leave no one behind.
In this regard, parliaments have a special responsibility to ensure that underrepresented, disadvantaged or newcomer groups can participate in democratic processes. To make inclusion a key priority, parliaments can also develop an action plan for inclusion, working with groups that currently face barriers to participation.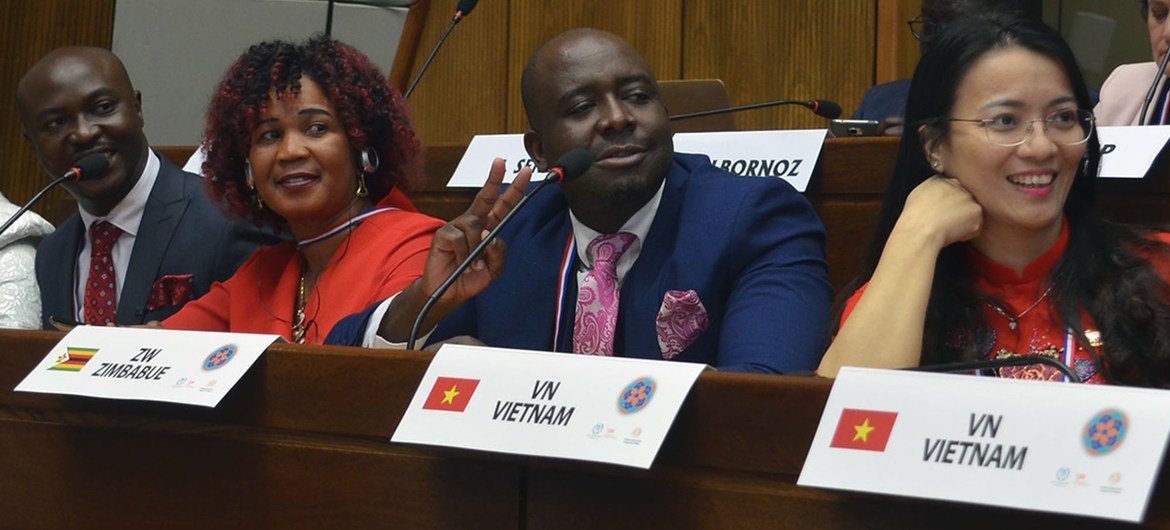 IPU
Young parliamentarians from around the world gathered in Asunción, Paraguay, for the sixth IPU Global Conference of Young Parliamentarians. (archives)
Parliaments must adapt and renew themselves
Looking to the future also requires more "responsive" parliaments. "In a world that is changing faster than ever, parliaments must adapt and renew their ways of working to meet the challenges of today and tomorrow," said the IPU and UNDP, noting other challenges, such as encouraging innovation or leveraging technology.
"In these times of anguish and uncertainty, people expect their parliaments to respond with measures leading to a better future," said IPU Secretary General Martin Chungong.
The result of two years of research carried out on all continents and hundreds of interviews with parliamentarians, this third edition of the Global Parliamentary Report contains contributions from more than 70 parliaments on all continents.
This new edition highlights gaps and opportunities in public engagement, while offering a roadmap for strengthening that engagement and making parliaments a more participatory, inclusive and responsive institution.