Brabus just showed us the Brabus P900 Rocket Edition «1 of 10»a pickup that if you haven't done it already, will leave you speechless.
This rocket is pitched as the next level of tuner and is unmistakably Brabus despite his brand new, never-before-seen identity.
It is a pure and completely extraordinary BRABUS masterpiece based on the Mercedes AMG G63 in which every detail has a power unstoppable.
The production is will limit to 10 units worldwide and although surely each and every one of them will presumably be sold, we are going to try to tell you some of the details of this beast.
The BRABUS front apron and front spoiler made of prepreg carbon fiber as well as the striking "Rocket Red" sideflaps in combination with the unmistakable "Rocket Launch" Ambience Light integrated in the carbon fiber front grille give the BRABUS P 900 Rocket Edition "One of Ten" a distinctive and aggressive face.
The model is equipped with the BRABUS "PowerView" bonnet, which allows a direct view of the twin-turbocharged V8 engine. The heart of the BRABUS P 900 Rocket Edition "One of Ten" is the 4.5-litre twin-turbocharged Rocket 900 V8 engine with specially developed turbochargers, which guarantees an output of 662 kW / 900 hp.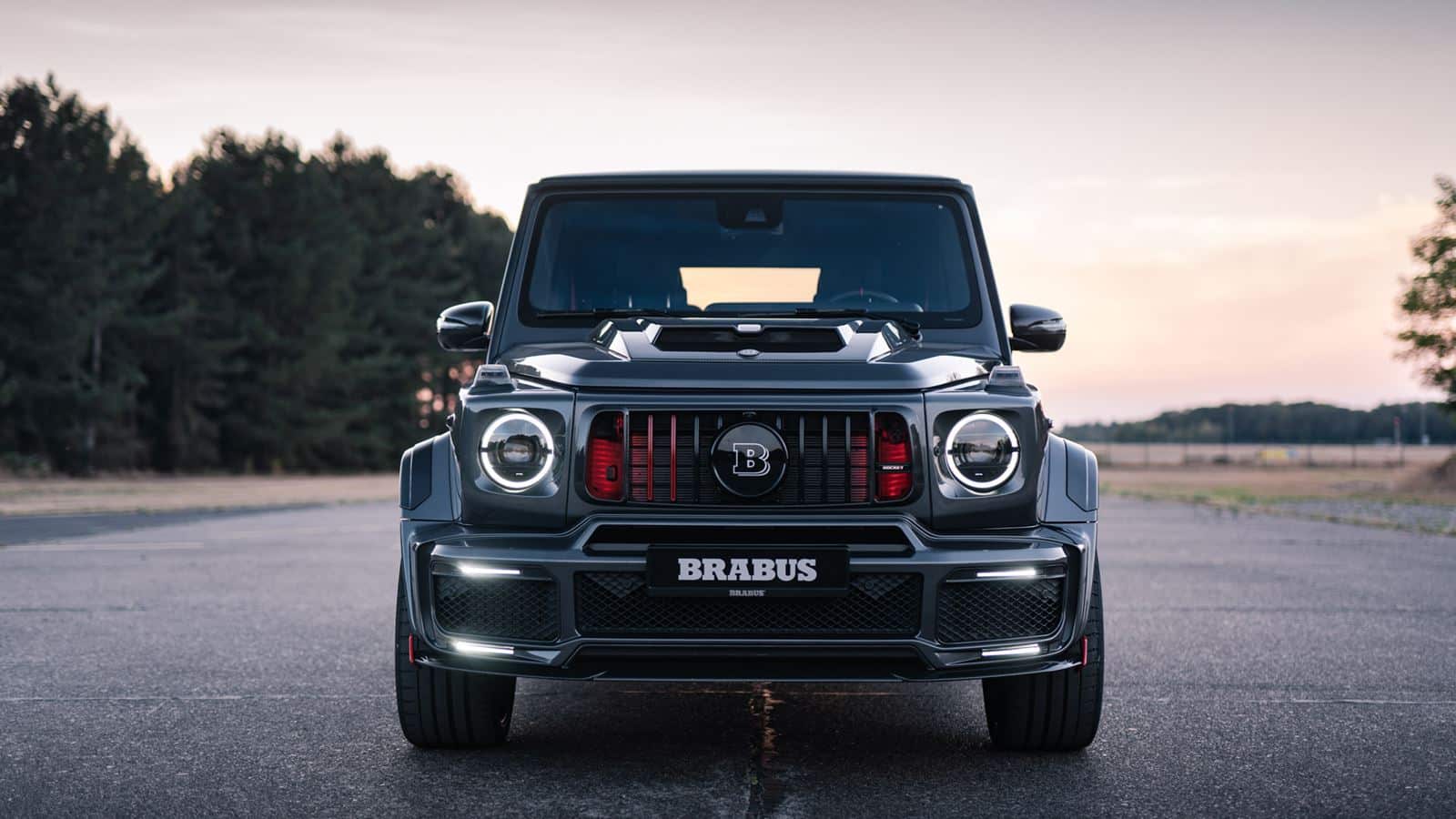 The BRABUS P 900 Rocket Editionis not equipped with tires 24-inch BRABUS Monoblock Z Aero-Disc "Platinum Edition" forged, which perfect aerodynamic efficiency with their design. The processes and the characteristic "Black and Bold" finish ensure a unique look.
The aluminum suspension module BRABUS Ride Control ensures that the ride height can be lowered by up to 45 millimetres, significantly improving driving dynamics thanks to a lower center of gravity.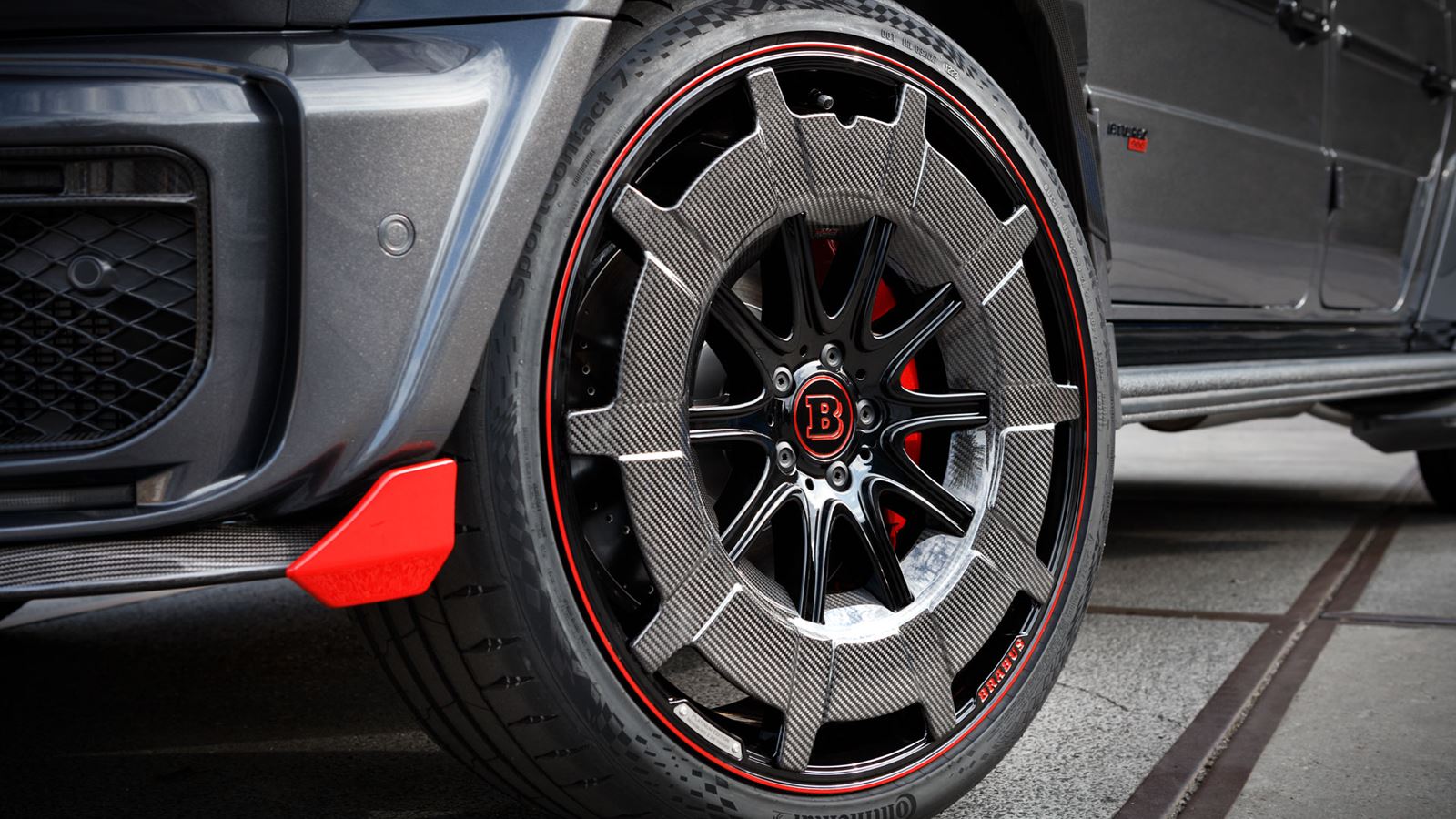 No BRABUS masterpiece would be complete without handcrafted, bespoke interior design. Refined down to the smallest detail, the two-tone leather design combines black with rocket red and impresses with its impeccable finish, featuring a special BRABUS "Seashell Diamond" quilted pattern and perforations on the seats. Quilted leather floor mats were also installed for an even more refined touch.
Source | BRABUS