In the Chantilly Arts & Elegancethe group volkswagen will present an innovative design study that they say will redefine the long-distance mobility of the future. The Innovation Experience Vehicle (IEV) which is totally electric it is a real prototype that drives autonomously (Level 5) and offers a realistic perspective of the mobility of the next decade.
The modular interior concept makes it a mobility alternative as a flexible and sustainable service for short-distance trips. As a research vehicle, the purpose of the Gen Travel is to test the concept and new functionalities.
The concept constitutes a completely new category of vehicle among sedan and MPV. The GEN.TRAVEL it drives autonomously and turns the driver into a relaxed passenger who has time for other things.
The GEN.TRAVEL has a concept of unique modular interior which can be customized for each journey and booked as a mobility-as-a-service offer. Depending on the configuration, up to four people can be transported. According to the brand, dynamic lighting creates a pleasant work environment and prevents dizziness. A configuration in the night configuration allows the conversion of two seats into two beds that can be put in a completely flat position.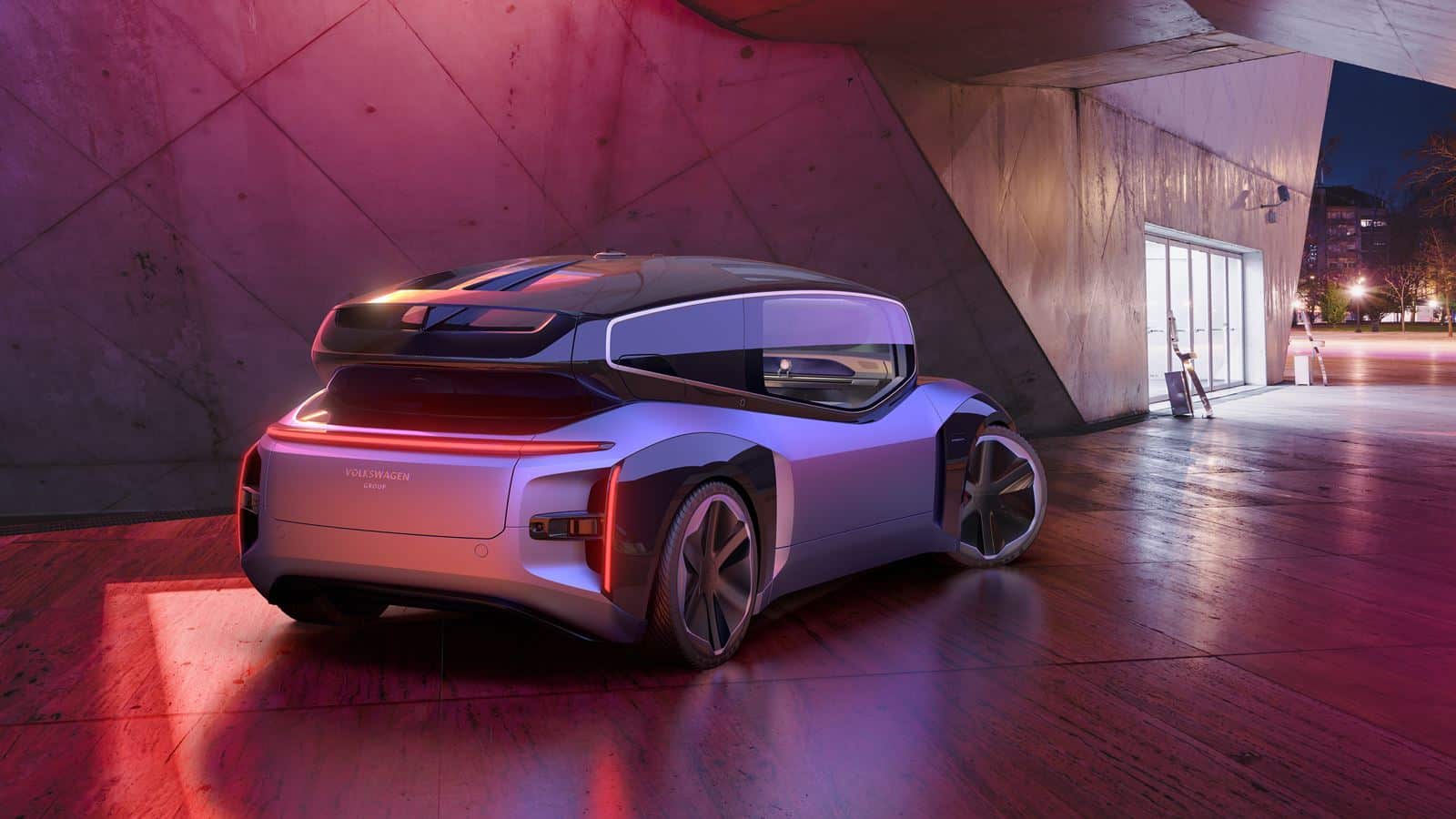 The futuristic exterior of the GEN.TRAVEL is divided into two parts. The transparent glass cabin is perfectly integrated in the lower part, which houses all the technical characteristics.
The concept has a eABC active suspension (Electric Active Body Control) that calculates vertical and lateral movements such as acceleration, braking or cornering in advance, and optimizes driving style and trajectory.
It is curious that the model has changed the logo of the VW brand for that of volkswagen Group, something that has surprised us, especially being such a "futuristic" concept.