Álvaro Lecourt is 43 years old and has been in charge of the sales area of ​​a company specializing in project development for about five years. The business recently expanded to Peru, increasing his responsibilities. For him, it is a challenge and he dedicates himself to it from Monday to Friday.
But on weekends his focus changes. Literally: Álvaro grabs his backpack and his photography equipment and, together with a group of photographers —amateurs and professionals— he goes on an excursion around the country: wetlands, mountains, coast; all natural environment is a matter of interest. The objective is to photograph the wild fauna inhabiting the national territory. That is his hobby for four years.
To its credit it has more than 500 photographed species: especially birds, such as eagles, condors, seven colors, tucúqueres and swallows. But his favorite photo so far is that of a giant hummingbird, which he spotted during an excursion to Yerba Loca, in the spring of 2021. For it, he won third place in a contest organized by the Santiago Metropolitan Park.
Álvaro says that he is self-taught, that he has never taken a course, but he spends his time in forums or YouTube channels of professional photographers looking for tips and tips to improve your technique. To this he adds the frequent outings that he has with other fellow fans. Sharing with them, he assures, "you learn much more".
"At first it was something personal, to photograph to see the species, but today I try to teach about the fauna of Chile, about the importance of each living being, and thus generate awareness in the new generations," Álvaro comments about his hobby. His work can be seen at @Fauna_silvestre_Chilehis Instagram account.
"Before, photography was a niche hobby, but now, with the smartphones and its cameras, we can all be photographers", says Felipe Castro, general director of the photography club, which offers courses for both beginners and professionals. But photography, he warns, "as an artistic discipline goes far beyond capturing images or moments: it is about communicating, transmitting a message, an emotion and a story."
For Zaida Gonzalez, professional photographer and teacher, the integration of cameras in mobile phones on the one hand meant a democratization of photography. She "makes it circulate in a more free and open way to all the people who want to capture a moment or an idea". But she considers, on the other hand, that this has become frivolous, focusing more on the image and the capture of likes than to explore and experience art.
According to González, who will hold various exhibitions and workshops in Copiapó, Casablanca and Argentina during August and September, photography has been in decline as a secondary career option. "Students choose to study illustration or new digital media," she says. But while schools are atomized, workshops and informal courses are on the rise. "They are shorter and target a specific theme of a photographic area." This would be proof that there are "several people who are dedicated to other things, from other professions or occupations, who are interested in learning about photography as a hobby."
In recent years, among photography enthusiasts there has been a revaluation of the analogous product. "The use of old cameras with film or Polaroid, for example, was vindicated," says Zaida González. He sees this trend as a response to the immediacy and "disposable image" offered by the digital format. "Several have preferred to return to the wait and surprise that analog gives us, in which for each photo you take you must pay attention, care and time."
Felipe Castro says that the gap between a quality camera and the one that is included in the best is shrinking. smartphones. But while the advantage of the mobile device is its portability, cameras—especially interchangeable-lens ones—offer unlimited creative possibilities.
"With the appropriate lens, we can do astrophotography —and take photos of stars—, or macrophotography, and take photos of the pistils of a flower or the eyes of a fly," says Castro. In addition, the infinite range of possibilities is also extended in terms of available techniques and effects, such as "blur backgrounds, freeze and draw a moving object or take photos in RAW format (without compression)". And the resulting quality is still better.
If you are interested in exploring the field of photography, perhaps you should consider some fundamental aspects. Patience is key. "Everyone wants to become a photographer from one day to the next and this is as impossible as buying a guitar and wanting to give a flamenco concert in a few days. Achieving wonderful photos will take a long time", warns Felipe Castro. "Your first 10,000 photographs will be the worst," French Henri Cartier-Bresson once said, considered the father of photo-reportage.
It is necessary to understand, according to Castro, that both photography and art are aimed at a public. That is, "it is not about you but about the 'other'". The most difficult thing in photography —he says— "is learning to see our own photos with those of a third party".
For her part, Zaida González believes that the first thing is to be clear about what is meant or made visible. "Privilege the content of the idea and one's own interests, and not copy other photos because they are beautiful or have such a technique." Although investigating how certain types of photos are made, copying them and exercising the eye can help at first. "But it is fundamental, then, to have an identity in photography. If I want to break the rules, know why I will do it and what I mean by that.
And, of course, you can't avoid learning the basics of photography.
Understanding and mastering them is the most solid way for the exercise to show an evolution according to time. One of them is exposure: how much light you let into the camera sensor. From this, you can get an underexposed photo (with little incoming light or darker), an overexposed one (with a lot of incoming light and a lot of brightness) or a balanced exposure.
To control how the camera receives light there are three factors that can be manually manipulated. One is by adjusting the ISO, which is what the sensitivity of the device's sensor is called. In analog cameras, each roll of film has its ISO defined, which cannot be changed. In the digital ones, on the other hand, it is possible to modify it in the settings.
The higher the ISO number, the more sensitive it is to light. Conversely, the lower this value, the less light sensitivity the sensor will have. Therefore, the amount of ambient light is inversely proportional to the ISO that should be used. "The more light we have", explains González, "we will use a lower ISO, with more definition and detail. On the contrary, the darker the day, the more we have to raise the ISO, which also translates into more noise in digital and more grain in analog."
Another factor that affects the amount of light that is captured in the photograph is the opening of the diaphragm, a kind of "eyelid" of the camera. The larger your aperture, the more light will enter. This, in turn, means higher contrast for the image and shallower depth of field. This setting is typically used for portraits, where the focus is on a primary subject. For landscape photos, on the other hand, a more closed diaphragm is used, which allows greater definition of all planes.
While the opening of the diaphragm controls the intensity of the light input, the shutter controls the time during which it is open. This is known as "shutter speed" and is measured in fractions of a second: the shorter the time, the less light enters and the darker the result.
This allows the development of techniques such as photographic scanning or freezing. "If we use fast speeds, we freeze the subject of attention, which is used a lot in sports photography. And at slower speeds, we have movement in the image, which also gives it an aesthetic sense depending on what we want to convey", explains González.
One way to start is by using the cell phone camera and putting into practice what regards lighting, color, framing and angles. But to fully enter the rest of the parameters, a camera will be necessary.
Choosing a camera may not be an easy task given the immense number of alternatives on the market. "The most appropriate one will have to do with the intention we have about the photographs we want to take," says Zaida González. Here is a brief guide to some of the most popular cameras:
One of the most popular formats among photography lovers and the one most recommended by Felipe Castro. They have great sharpness due to the size of their sensor. One of the graces of this type of camera is that its objective (or lens) is interchangeable according to the needs and purposes that are had. For example, if you want to photograph fauna, as is the case with Álvaro Lecourt, the ideal is to have a telephoto lens, which allows you to capture at a sufficient distance so as not to disturb the species in their habitat.
For photos of landscapes or everyday events, in the style of a photo essay, the use of a wide angle can be a very good option. Beware that the lenses can be even more expensive than the same camera. In fact, Castro says it's not a bad idea to buy a cheap camera and invest in a quality lens.
Also available in digital and analog versions. They used to be the most common and wild in their time: in the early 2000s for digital and in the nineties for analog. Its sensor is smaller than that of a SLR, so the resulting quality is also lower. However, they are ideal for traveling or taking it everywhere with ease. Also, its small size is less conspicuous. Zaida González says that this type of camera is optimal for going out on the street to photograph everyday life and going unnoticed.
This is an analog camera that will probably take a little more practice and knowledge. Unlike digital ones, its focus is based on a triangulation system that must be used manually, between the direct optical viewfinder and the rangefinder —which is independent of the lens—, with which the subject/object distance is measured. If used correctly, it will result in high-precision, sharp photographs, with little risk of camera shake — which is the name given to the classic image blur that commonly occurs in SLRs, either from a shaky hand or vibration. Of the objective.
Better known as Polaroid, they were very popular in the eighties and early nineties, but a few years ago they are back. Its grace is known: they generate photographs with instant development, and to see the result, you just have to wait a few seconds. Its viewfinder can be a reflex or rangefinder type, and the measurements of the print are predetermined by the camera. If you do not know very well what can be done with a model of this type, take a look at the "polaroids" that the legendary Russian filmmaker Andrei Tarkovsky made during his lifetime: nature (living or dead), people, landscapes and a particular understanding of light and its absence.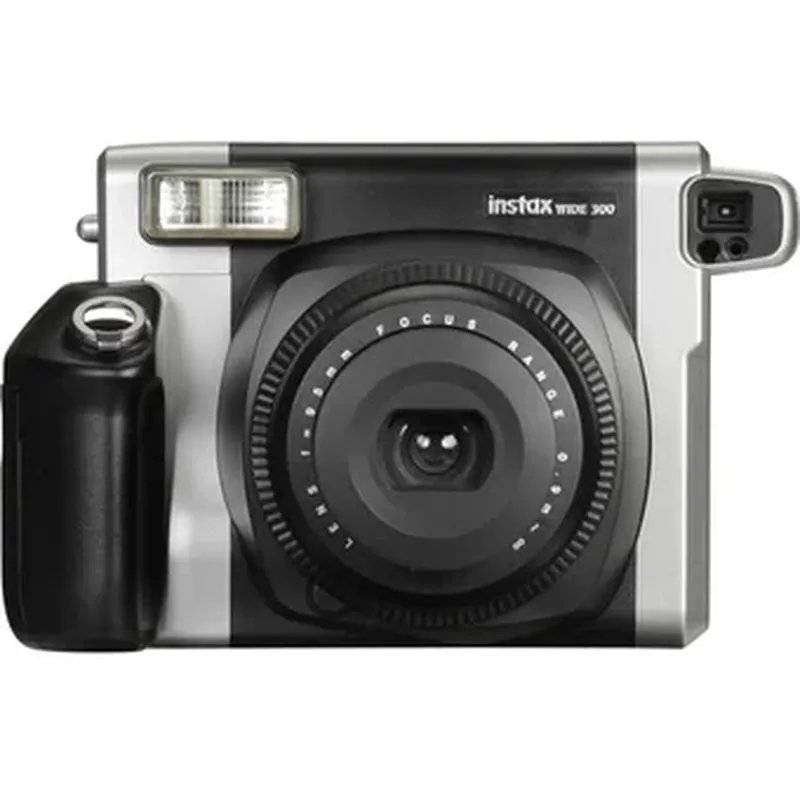 Before buying a camera, it is best to be properly informed about the properties, characteristics, advantages and disadvantages of each model. There are various forums on the web, such as the Photographer's Blog either Photographic Corner —recommended by González— where you can find answers to almost all questions. It's also not a bad thing to become socially analogous and visit physical venues in person, such as the Photo Emporiumwhere in addition to finding cameras and unique objects you can receive personalized advice.
*The prices of the products in this article are current as of August 10, 2022. Values ​​and their availability may change.