"World Heritage sites are sources of livelihood as well as cultural wealth for millions of people, thus contributing to sustainable development. As many countries aspire to develop and improve economically and socially, it is crucial to properly assess the impacts of projects on these exceptional sites in order to avoid negative consequences for current and future generations." , has declared the Director of World Heritage at UNESCO, Lazare Eloundou Assomo.
The guide is designed specifically for heritage management institutions, governments and project developers. It aims to help find the best possible solutions to meet both conservation priorities and development needs.
While new projects and infrastructure can be essential for economic and social development, they can also negatively impact the "outstanding universal value" of World Heritage sites, that is, the unique qualities that give them world heritage status.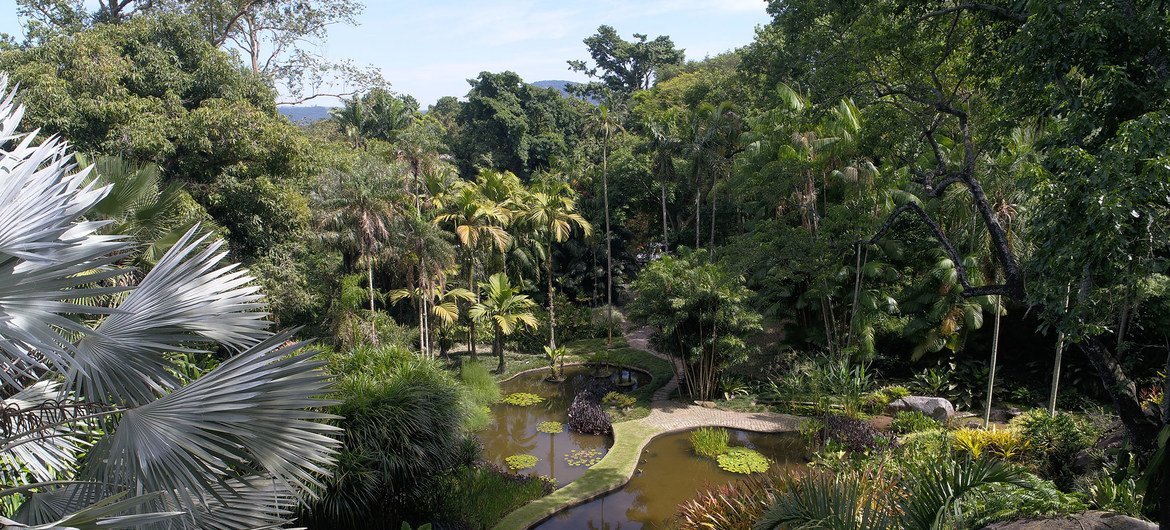 Diego Rodriguez Crescencio/Iphan/SRBM
The Roberto Burle Marx site in Rio de Janeiro, Brazil, developed over more than 40 years by landscape architect and artist Roberto Burle Marx, embodies a successful project. It was listed as a UNESCO World Heritage Site in 2021.
Growing pressure from various forms of development
In recent years, World Heritage sites have come under increasing pressure from various forms of development, including urbanization, tourist infrastructure, dams, roads, power stations and other major interventions.
This is confirmed by the monitoring reports carried out by UNESCO in collaboration with the Advisory Bodies of the World Heritage Committee, namely the International Center for the Study of the Preservation and Restoration of Cultural Property (ICCROM), the International Council of Monuments and Sites (ICOMOS) and the International Union for Conservation of Nature (IUCN).
Over the past six years, the World Heritage Committee, the decision-making body made up of 21 States Parties, has asked 148 World Heritage properties to carry out impact assessments, or around 35 to 45 per year.
However, these assessments do not always follow best practices. Indeed, they sometimes do not specifically assess the impact on the Outstanding Universal Value of the sites, or they start after the project has been approved and construction has started, without considering other solutions.
By assessing risks and identifying alternatives, decision-makers can ensure that new developments are future-proof, both for heritage sites and people.
As a result, the unique values ​​of World Heritage sites can be seriously damaged, sometimes irreversibly. Among other things, a major urban transformation undertaken without a heritage impact assessment can lead to the deterioration of heritage such as architectural elements, monuments or historic districts.
Meeting conservation and development needs
The new guidance released today aims to fill these gaps. They point out that impact assessments can really help identify better projects that will bring more long-term benefits, meeting both conservation and development needs.
UNESCO cites as an example the route of a railway line which was to cross the Chitwan National Park, in Nepal, which was diverted out of it following an impact assessment.
This new option offers greater benefits to the local community who can access the railway more easily. Additionally, the park is home to iconic plant and animal species and is one of the last refuges for the one-horned rhinoceros and the Bengal tiger.
"This guide is a tool for better planning as it focuses on practical steps to inform decision-making on projects that have the potential to impact World Heritage sites, inside and outside of their limits. By assessing risks and identifying alternatives, decision-makers can ensure that new developments are future-proof, both for heritage sites and people," stressed Webber Ndoro, Director General of ICCROM.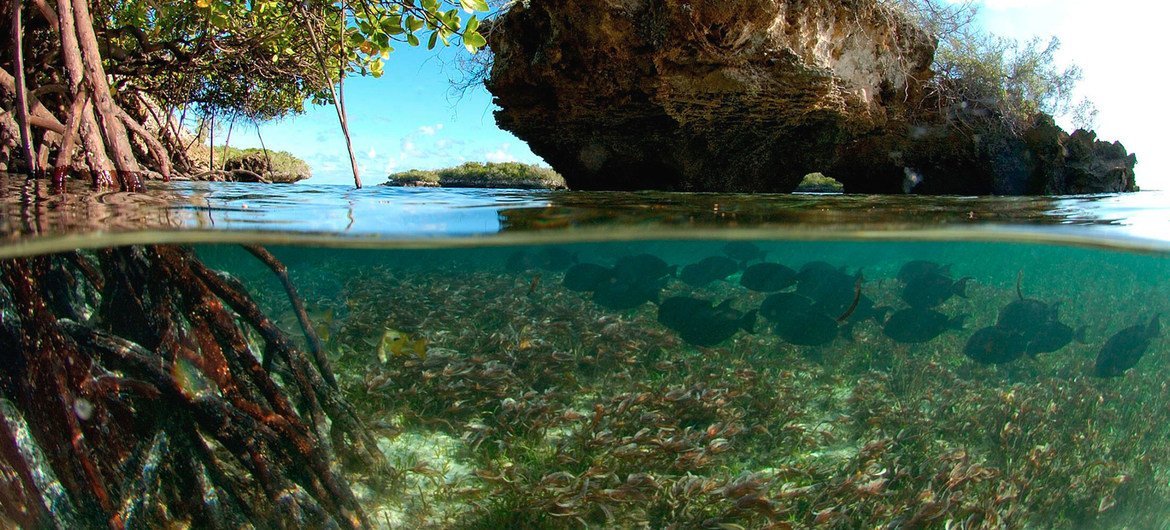 UNESCO/FotoNatura
Aldabra Atoll, a UNESCO World Heritage Site in the Seychelles
Protecting World Heritage Sites for Future Generations
According to the President of ICOMOS, Teresa Patricio, protecting World Heritage sites for future generations "is a collective responsibility shared by governments, the private sector and the community at large".
"Any intervention that may have potential impact must be assessed with respect to Outstanding Universal Value, so that World Heritage and development can be mutually beneficial and result in lasting harmony," she said. noted.
Also, the Head of Heritage, Culture and Youth at IUCN, Tim Badman, points out that "World Heritage sites are internationally recognized as the most significant places on the planet with value for all of humanity", it is therefore necessary to "demand the best practices for all that concerns them".
"Before deciding whether a project can go ahead or not, an assessment of the impacts and possible options must be made according to the highest standards of protection," argued Mr. Badman.
the Guide and Toolkit for Impact Assessments in a World Heritage Context (https://whc.unesco.org/document/195279) provide an easy-to-use methodology and set of tools for developing impact assessments according to current best practices for World Heritage.
It helps to identify and define the values ​​and attributes of the site concerned, whether it is a cultural site, a natural site or a mixed culture-nature site. It also explains the process of assessing potential impacts as well as finding appropriate mitigation measures and alternative options.